Media player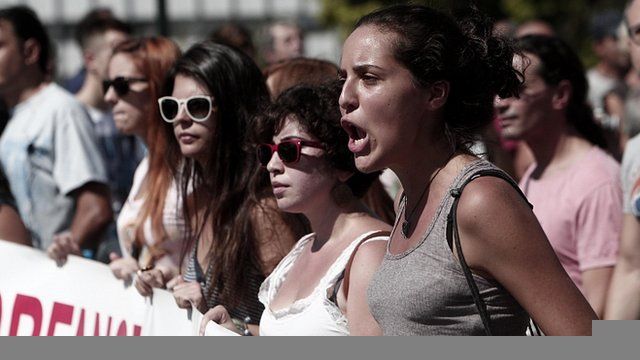 Media playback is unsupported on your device
Video
Europe strikes: 'God knows who is getting richer, but it's not the people on the streets'
Protesters in Greece and Spain take to the streets opposing their governments austerity measures. What do they see as an immediate solution?
World Have Your Say is the BBC's global discussion show. The programme is on BBC World Service radio at 1100GMT & 1700GMT on weekdays and on BBC World News television at 1500GMT on Fridays.
Get in touch with World Have Your Say via email at worldhaveyoursay@bbc.com, Twitter, Facebook or text us on +44 77 86 20 60 80.
Our Skype name is BBC_WHYS; and while we're on air, you can call us too on +44 20 31 62 42 42.