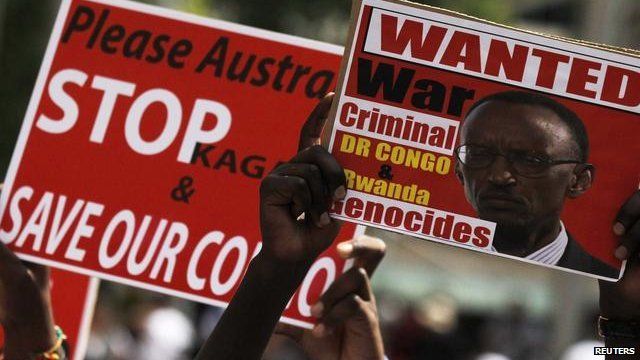 Video
Rwanda justice minister: 'We admit we held people for longer than the law permits'
Rwanda's justice minister, Tharcisse Karagurama, explains to World Have Your Say why some people were held illegally in the country, follwing an Amnesty report criticising human rights abuses in the country.
World Have Your Say is the BBC's global discussion show. The programme is on BBC World Service radio at 1100GMT & 1700GMT on weekdays and on BBC World News television at 1500GMT on Fridays.
Get in touch with World Have Your Say via email at worldhaveyoursay@bbc.com, Twitter, Facebook or text us on +44 77 86 20 60 80.
Our Skype name is BBC_WHYS; and while we're on air, you can call us too on +44 20 31 62 42 42.