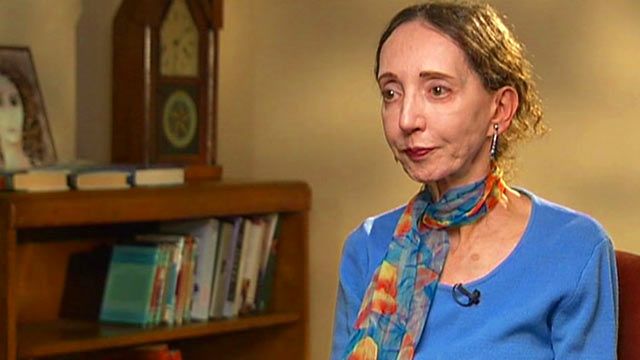 Video
Joyce Oates: How Chappaquiddick inspired my novel
Contemporary American history has often been an inspiration to Joyce Carol Oates in her writing.
She has written more than 50 novels and a number of the plots have been based on real life events such as the assassination of John F Kennedy, the Vietnam War and Ted Kennedy at Chappaquiddick.
Talking Booksreflects contemporary America through the perspectives of some of the country's biggest writers. The interview with Joyce Carol Oates can be seen on BBC World News TV on Friday 19, Saturday 20 and Sunday 21 October.
Go to next video: Time 'the cure' for America's racism