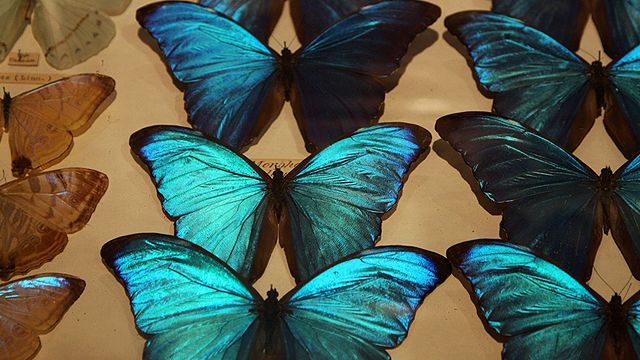 Video
Webscape: Citizen science projects
Kate Russell's weekly review of the best apps and websites.
Collaborate on your writing project with the great masters; Dickens to Dostoyevsky, Shakespeare, Poe and more, with this neat demo of Docs real time editing environment.
Zooniverse has launched a batch of new citizen science projects: Notes from Nature asks for our help with the mammoth task of transcribing specimen records taken before research data was stored digitally so it can be used in biodiversity and conservation research.
In Spacewarps you are searching for rare gravitational lenses out on the edge of space to help scientists answer all kinds of questions about the universe.
And Wormwatchlab asks you to watch tiny little earthworms to help scientists understand big genetic questions about human behaviour.
If you are tired of the typical photo filters offered by the hipster apps, Repix is a popular newcomer that lets you remix iPhone photos by "painting" on them using different preset brushes.
Postagram lets you send images from your phone, Facebook or Instagram accounts as physical postcards.
Powerhouse internet automater, ifttt.com has come to the iPhone, taking the pain out of repetitive tasks on your mobile.
And Big Space Balloon is going to float 10,000 mugshots up through the atmosphere to the edge of space. You can upload your picture free for the chance to be one of them.
Watch more clips on the Click website. If you are in the UK you can watch the whole programme on BBC iPlayer.
Go to next video: Webscape: Sharing wedding photos