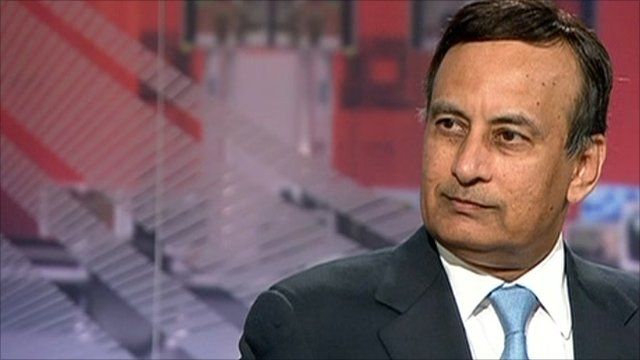 Video
Pakistan ambassador on drone terror plots link
Western security officials have confirmed that a campaign of American missile strikes by unmanned drones in Pakistan is an attempt to disrupt a plot to attack Europe.
On Monday four German nationals were killed by one of the drones. On Tuesday there have been arrests in France, which may also be linked to the plot.
In an interview with the BBC, Hussein Haqqani, Pakistan's ambassador to the US, said he believed there was a link between the drone attacks and possible plots in Europe.
He said the US and Pakistan were working together to try and foil any terror attacks.
Go to next video: German mosque in terror investigation