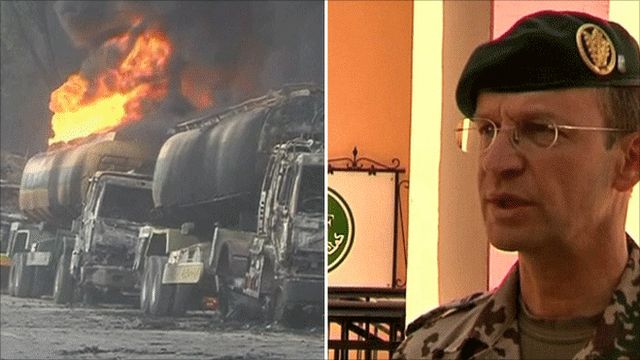 Video
Nato says Afghan campaign 'unimpeded' by Pakistan row
Nato insists its war effort in Afghanistan has not been impeded by a row with Pakistan that has left its supply routes vulnerable.
Attacks on convoys have soared since Pakistan shut a key border-crossing because of a Nato air-strike which killed at least two soldiers.
An estimated 6,500 oil tankers and other supply vehicles are waiting for the crossing to reopen, including around 150 tankers stranded at the Torkham crossing.
In the latest attacks blamed on militants, at least 40 tankers carrying fuel for Nato were destroyed on Wednesday.
Brigadier-General Josef Blotz, a spokesman for the Nato-led International Security Assistance Force (ISAF), said operations were "not impeded at all by these incidents".
Go to next video: Nato oil tankers set ablaze in Pakistan