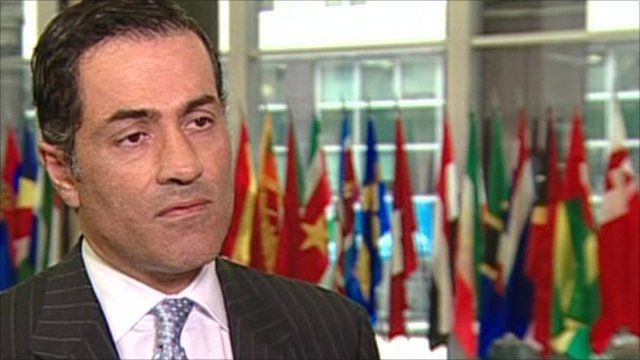 Video
US to announce new military aid package for Pakistan
Washington is expected to announce further military and security aid to Pakistan as the third round of theUS-Pakistan strategic dialogue takes place in the US capital.
The talks come after tensions between the two countries in recent weeks over a cross-border attack by US forces which killed two Pakistani border guards.
The US apologised, but the incident highlights the delicate relationship between two crucial allies as Washington tries to ramp up the pressure on al-Qaeda and the Taliban.
The BBC's Kim Ghattas spoke to Vali Nasr, a senior advisor on Pakistan and Afghanistan at the US state department. She started by asking him what the purpose of the strategic dialogue really was.
Go to next video: Nato 'unaffected' by tanker attacks