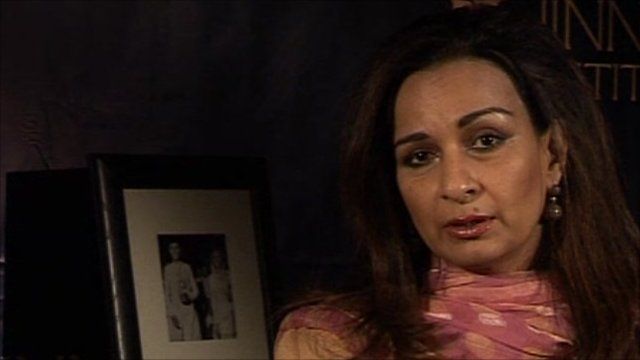 Video
Pakistan MP Sherry Rehman on fears for her safety
A Pakistani politician who dropped her attempt to amend the country's controversial blasphemy laws has been speaking to the BBC about her concerns for her safety.
Sherry Rehman shelved a bill to reform the laws last February, because the leaders of her party, the Pakistan People's Party (PPP), would not back it.
She then all but disappeared from view amid concerns for her security, but has now resumed work.
In January, Punjab governor Salman Taseer was killed by one of his bodyguards, who later admitted carrying out the murder because Mr Taseer he had spoken out against the blasphemy laws.
Another opponent of the laws, Pakistani Minorities Minister Shahbaz Bhatti, was killed by gunmen in Islamabad in March.
Go to next video: Bhatti predicts own assassination