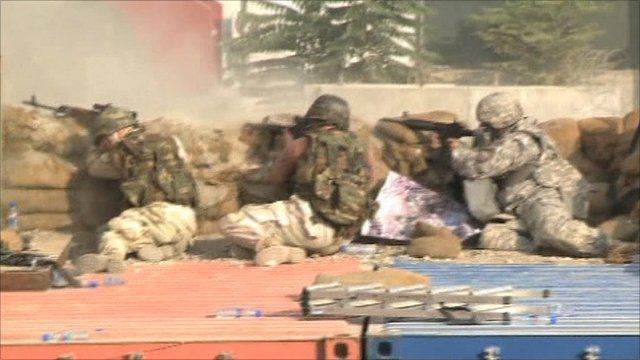 Video
Dramatic Nato video of gun battle in Kabul, Afghanistan
Afghan and international security forces have been battling an ongoing multi-pronged attack by insurgents targeting the US embassy, Nato headquarters and police buildings in Kabul.
Late on Tuesday police were still exchanging fire with two gunmen holed up in an unfinished high-rise building overlooking the diplomatic quarter.
Meanwhile, dramatic footage has been released by Nato of events earlier in the day.
It shows the fierce intensity of a gun battle between soldiers from the Nato-led international force in Afghanistan, ISAF, and insurgents.
The fighting took place as troops fought back against an attack on the US embassy.
Go to next video: Taliban gun attack rocks Kabul