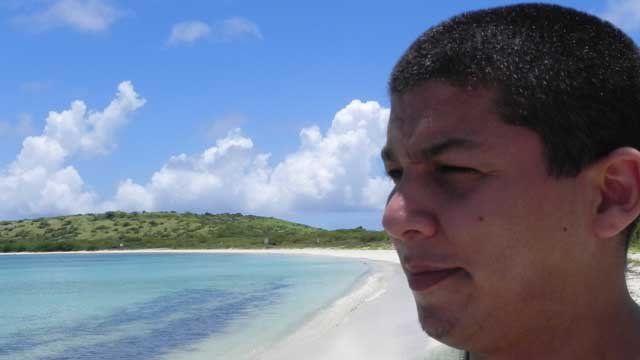 Video
Meet Puerto Rico's salsa teaching lawyer and activist
The US territory of Puerto Rico is going through a tough economic austerity programme, and 20,000 public sector jobs have just been cut.
In turn, because of the need to reduce the budget deficit, the University of Puerto Rico decided to raise its tuition fees. This led to a sixty-two day strike at the University of Puerto Rico that ended last month -- it was the longest student strike since the 1960s.
One activist helping the students is the young environmental lawyer, Rafael Cancel.
He says he was first politicised by the US Navy's use of the tiny Puerto Rican island of Vieques as a live-firing and missile testing ground and this inspired him to dedicate his life to environmental justice. In turn, he has inspired the students at the University of Puerto Rico to fight for their own cause.
He is also known as the salsa king, because he waives his salary at his environmental law practice - using the money to hire an additional lawyer - and supports himself by teaching salsa classes instead.
Film by Xochitl Dorsey for Latino USA, a production by The Futuro Media Group, in conjunction with BBC Radio 4's Crossing Continents.