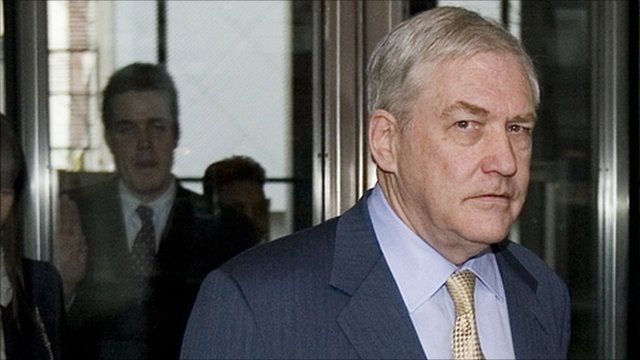 Video
Tycoon Conrad Black is released from jail on $2m bail
Canadian-born tycoon Conrad Black has been freed from prison on bail, pending an appeal over fraud convictions.
Black, a British peer, is being freed on a $2m (£1.3m) bond more than two years into a six-and-a-half year term.
Black and three other former executives of Hollinger International were convicted in 2007 of defrauding shareholders of $6.1m.
He has been told he must remain in the United States or forfeit his $2m bail. He may face a retrial and there are several other cases against him still going through the American courts
Nick Higham reports.
Go to next video: Black granted bail pending appeal