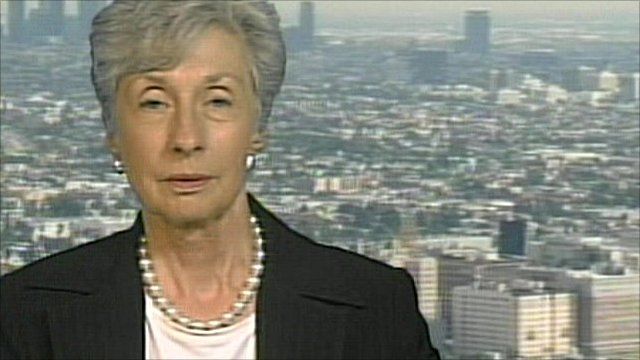 Video
Migration law hearing in Arizona
An Arizona judge has heard federal government arguments aimed at halting a law targeting illegal immigrants.
Signed into law in April and set to come into effect next week, the new measures require police officers to check a suspected criminal's immigration status if it is in question.
Many civil rights groups have criticised the law as discriminatory, while the US justice department is pushing for an injunction to block its implementation.
Doris Meissner, a former commissioner of the US Immigration and Naturalisation Service, who now serves as a fellow at the Migration Policy Institute, explained to Jon Sopel why the new law has proved so controversial.