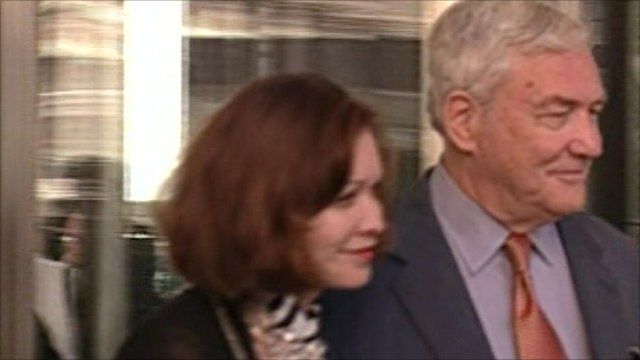 Video
Conrad Black must stay in US
Canadian-born media baron Conrad Black must stay in the US at least until his next court hearing on 16 August.
Judge Amy St Eve, in Chicago, said she needed more information on Black's financial situation before she could rule on the issue.
Black, a British peer, was released from a Florida prison on Wednesday after serving more than two years.
The former Hollinger International executive was convicted in 2007 of defrauding investors of $6.1m by paying himself a tax-free bonus from the sale of newspaper assets without the approval of the company's board.
He was also convicted of obstructing justice after being recorded on videotape removing documents from his office in Toronto after US regulators had informed him he was under investigation.
He was sentenced to six and a half years in prison.