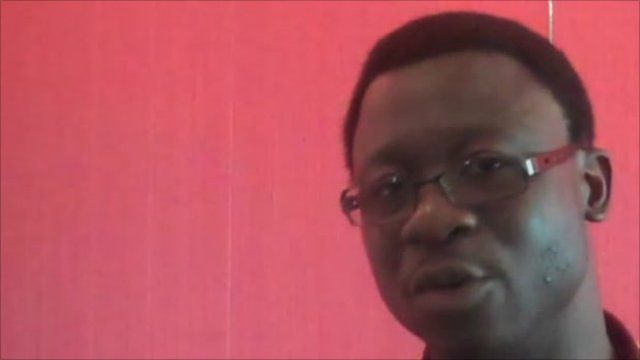 Video
African countries study US use of first lady office
A dozen men and women from Tanzania, Zambia, Sierra Leone, Lesotho, Angola, Namibia, Mozambique and Kenya gathered in a conference room in Virginia to learn how the office of the US first lady operates.
Anita McBride, who was chief of staff for former US First Lady Laura Bush, taught the first ladies from Africa along with Jocelyn Frye, who works with President Barack Obama and First Lady Michelle Obama, and Melanne Verveer, who served Hillary Clinton when she was First Lady.
The BBC's Kim Ghattas speaks to Sahr Abraham Grass Sesay, head of operations for Sierra Leone's First Lady Sia Koroma, and Anita McBride on why these classes are necessary.