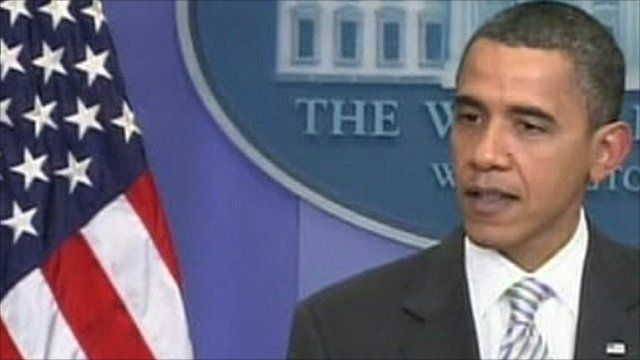 Video
US President Barack Obama welcomes Senate tax cut vote
The tax cut package negotiated between President Barack Obama and the Republicans has passed a key test vote in the US Senate, opening it up for final voting later in the week.
President Obama has welcomed the vote, saying the deal could "offer hope to millions of Americans".
The $858bn (£545bn) package would extend Bush-era tax cuts for all Americans, including the wealthiest.
The deal gained 62 votes in the Senate - pushing it toward a final vote, which is expected on Tuesday or Wednesday.
If the measure passes, it will then move to the House of Representatives.
Go to next video: US recession 'longest since WWII'