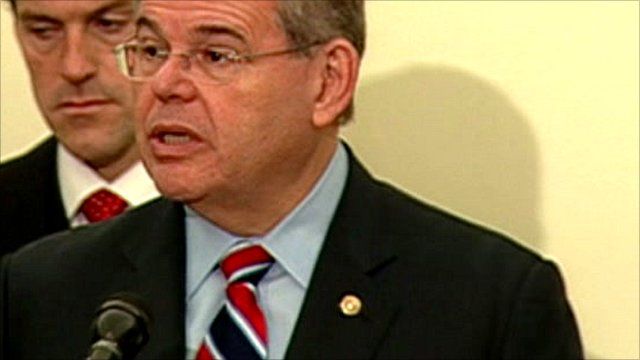 Video
US Senator Robert Menendez: Megrahi 'released under false pretences'
A US Congressional inquiry into the release of Lockerbie bomber Abdelbasset al-Megrahi has said there was strong political pressure on the Scottish government to free him.
Senator Robert Menendez, who led the investigation, also questioned al-Megrahi's medical prognosis, concluding he was ''released under false pretences''.
Scotland released Megrahi in August 2009 on compassionate grounds because he was diagnosed with terminal prostate cancer. He returned to Libya following his release and is still alive.
The US report comes on the 22nd anniversary of the bombing, in which 270 people died.
Go to next video: UK feared Lockerbie bomber death