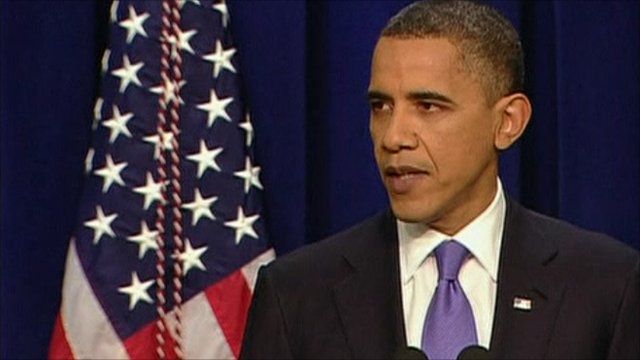 Video
Obama praises run of policies in post-election session
President Barack Obama has ended the year on an up-beat note by hailing what he described as one of "the most productive" post-election periods in US political history.
Despite the mid term elections robbing him of his majority in the House of Representatives, the President has managed to push through some key policy decisions before the Republicans take control in the New Year.
The latest of these is the ending of the "don't ask, don't tell" policy for gay people serving in the military.
At his end of year press conference in Washington, Mr Obama told journalists he expected tough fights ahead but he hoped Democrats and Republicans could find common ground.