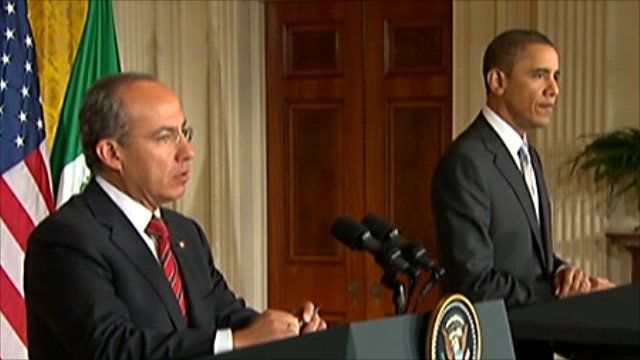 Video
US announces new border agreement with Mexico
The US and Mexico have reached a proposed deal to open US highways to Mexican trucks, raising hopes of an end to a 20-year dispute.
The agreement was announced during a two day visit by the Mexican President Felipe Calderon to Washington.
Mr Obama said he looked forward "moving forward in a way that strengthens the safety of cross-border trucking, lifts tariffs on billions of dollars of US goods, expands our exports to Mexico, and creates jobs on both sides of the border".
Relations between the two countries have been strained by recent border attacks which left one US agent in Mexico dead.
Go to next video: Inside a drug smuggler's tunnel