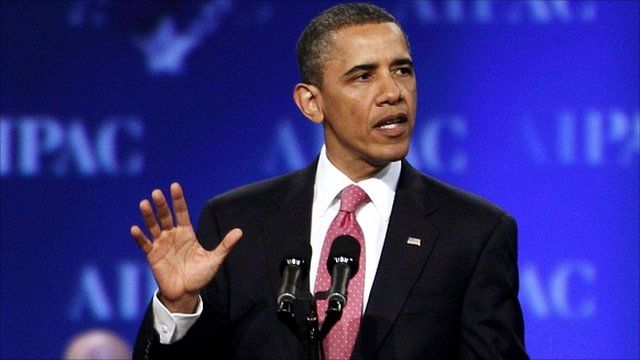 Video
Obama 'clarifies' stance on 1967 border issue
US President Barack Obama has addressed America's largest Israeli lobby and clarified his comments calling for a new Palestinian state to be based on pre-1967 borders.
During an address to the annual Aipac conference, Mr Obama said that while negotiations for peace should be based on borders that existed before the 1967 war, there should also be discussions of land swaps made by both parties.
"By definition, it means that the parties themselves, Israelis and Palestinians will negotiate a border that is different than the one that existed on June 4, 1967", he said.
Israel has ruled out returning to the 1967 lines, and Israeli Prime Minister Benjamin Netanyahu reacted angrily saying the idea was "indefensible".
Go to next video: Obama calls for 1967 border debate