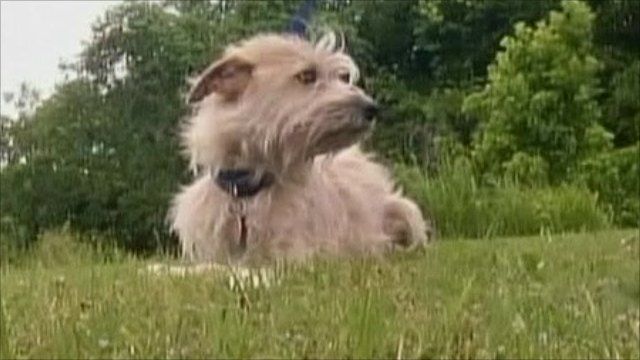 Video
Tornado dog crawls home to owners on broken legs
A dog who went missing after tornadoes hit the US state of Alabama on 27 April turned up 20 days later, finding his way home despite having sustained two broken front legs.
Mason, a terrier mix, was picked up by the tornado, leaving his owners to believe he had been killed.
But when his owners returned to their damaged home a few days later, they found Mason waiting for them on the porch.
After undergoing three-and-a-half hours of surgery to fix his broken legs, Mason is now recovering and learning to get around on his splints.
Three vets, Barbara Benhart, Phil Doster and William Lamb, helped fix Mason's legs.
Go to next video: Tornado filmed destroying truck