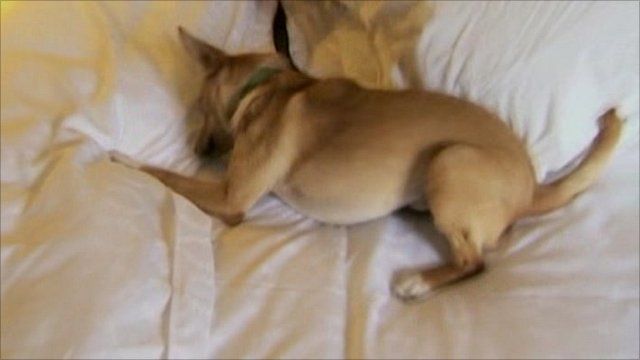 Video
Bedbug dogs sniff out blood-suckers
Dozens of dogs trained to sniff out bedbugs have been put to the test at a US hotel in a bid to combat the increase in infestations.
Dogs receive certification if they can find escape-proof vials containing up to 20 of the blood-sucking insects hidden in some of the guest rooms.
The National Pest Management Association is hosting the canine conference in Philadelphia. It says training a dog properly takes several months and can cost around $10,000 (£6,100).
Bedbugs emit an odour that can be smelt by dogs but not humans. Handlers say dogs can be trained to sniff them out in the same way they are used to detect drugs and explosives.
Go to next video: Army dogs use phones and cameras