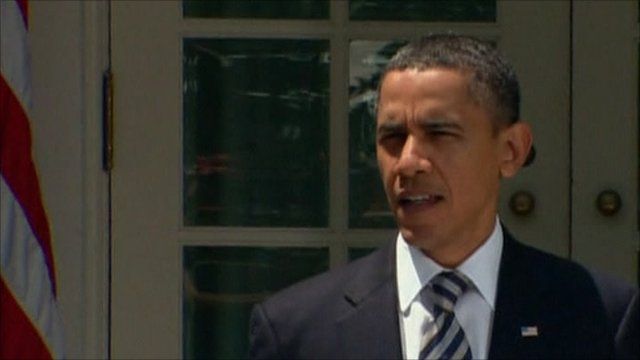 Video
US President Barack Obama: Debt bill 'a first step'
The US Senate has passed a deal struck between Republicans, Democrats and President Barack Obama to increase the US debt ceiling and avert a default.
The bill raises the debt limit by up to $2.4tn (£1.5tn) from $14.3tn, and makes savings of at least $2.1tn in 10 years.
Speaking after the Senate vote, President Obama said it was an "important first step" but that parties would need to continue to work together to ensure that the US lives "within its means".
He also called for a "balanced approach" to spending cuts and tax reforms, so as not to damage the "fragile" economy.
Go to next video: Rating agencies still threaten US