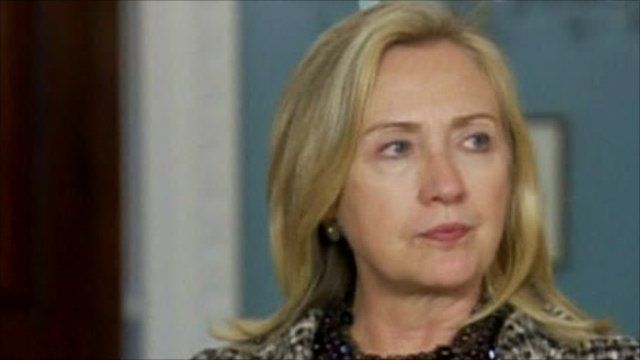 Video
Iran 'terror plot': Hillary Clinton says strong message must be sent
The US says it has broken up a major terror plot in which agents linked to Iran sought to assassinate the Saudi ambassador in Washington.
Two men originally from Iran - one a naturalised US citizen - have been charged with counts of conspiracy.
Secretary of State Hillary Clinton said that foiling the alleged plot was a "terrific achievement by our law enforcement and intelligence communities".
She also said that the US would be consulting its global partners about how to send "a strong message to Iran and further isolate it from the international community".
Go to next video: 'Deadly plot' to kill ambassador