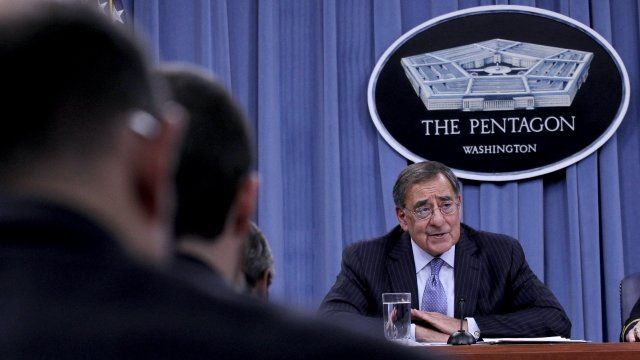 Video
US sets out vision of agile, flexible military after cuts
The Pentagon has announced budget cuts that will see thousands of jobs go in the US army, air squadrons trimmed and navy ships mothballed.
The size of the active-duty army will fall to 490,000 over five years, down 80,000 from its wartime peak of 570,000 in 2010.
Meanwhile, the Marine Corps will see its personnel numbers drop to 182,000 from 202,000.
Efforts are being made to reduce the Pentagon's budget by $487bn (£310bn) over a decade, as part of wider plans to reduce overall US government spending.
US Secretary of Defense Leon Panetta told a news conference the aim was to shape an "agile and flexible military force" going forward.
Go to next video: Somalia hostages freed in US raid