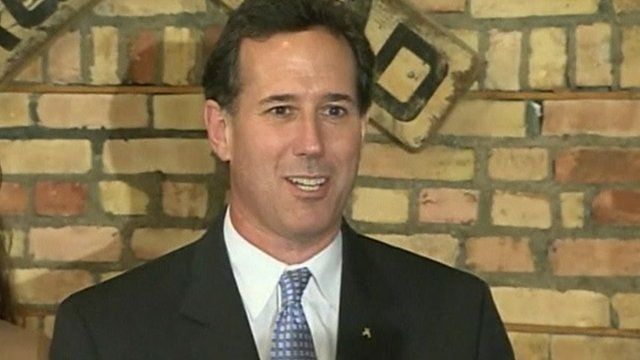 Video
Rick Santorum reacts to winning Louisiana poll
Rick Santorum has scored a convincing victory in the Republican presidential primary in Louisiana, and compared himself to Ronald Reagan in a speech.
With 100% of precincts counted in the southern US state, the ex-Pennsylvania senator secured 49%, well ahead of the front-runner Mitt Romney, who had 27%.
Mr Santorum is seeking to close the gap on the ex-Massachusetts governor to become the party's nominee to challenge Barack Obama in November's election.
Mr Romney has now won 21 out of 34 contests to Mr Santorum's 11. Mr Santorum said: "As someone who is conservative and running against the Washington establishment, [Ronald Reagan in 1976] won 11 states. Well tonight, thanks to the great people of Louisiana, we have won our 11th state."
Go to next video: Romney outlines vision for America