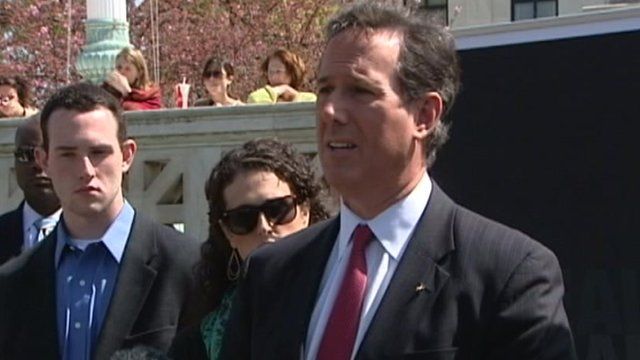 Video
Rick Santorum hits out at 'Obamacare'
The US Supreme Court has finished the first of three days of hearings on President Obama's healthcare reforms, which have polarised America.
The nine justices are considering arguments on whether or not the contentious bill, passed two years ago, is constitutional.
Supporters say it the law is vital for 32 million Americans who do not have health insurance
Republicans seeking to foil President Obama's bid for a second term have vowed to repeal it if elected.
Rick Santorum took his campaign to the court itself, appearing outside to say that "Obamacare" - as the law is often dubbed - should be the central issue of the forthcoming presidential election campaign, and touting himself as the best candidate to argue against it.