Media player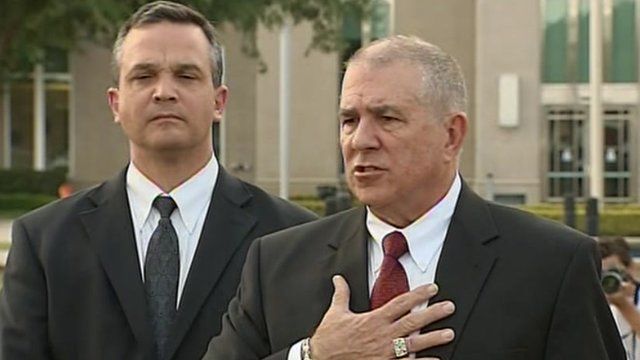 Media playback is unsupported on your device
Video
Lawyers lose contact with George Zimmerman
Lawyers for a Florida neighbourhood watchman who shot dead an unarmed black teenager and claimed self-defence have withdrawn as his legal counsel.
Craig Sonners and Hal Uhrig said George Zimmerman had not been in contact with them for two days.
The lawyers said Mr Zimmerman appeared to be acting independently, but that they would be willing to represent him again if he approached them.
Mr Zimmerman shot 17-year-old Trayvon Martin during a confrontation in a gated community in Sanford.
He has not been arrested, and a special prosecutor will decide whether to bring charges against him.