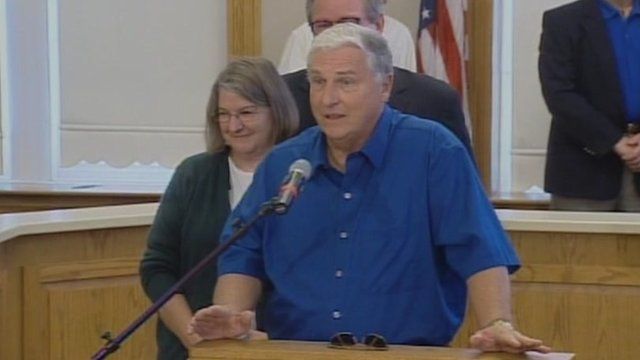 Video
Retired Illinois couple claim $111m Mega Millions prize
Merle and Patricia Butler are the third and final winners to come forward and claim a piece of a record $656m Mega Millions lottery jackpot.
The retired couple said they had not yet planned what to do with the money, but would put together an investment strategy and possibly treat themselves on a holiday. They added that they had no intention of moving away from Red Bud, Illinois, the Midwestern farming village where they live.
Other winners have come forward in the US states of Kansas and Maryland, but the Butlers are the only winners to have been identified publicly, as required by the Illinois Lottery.