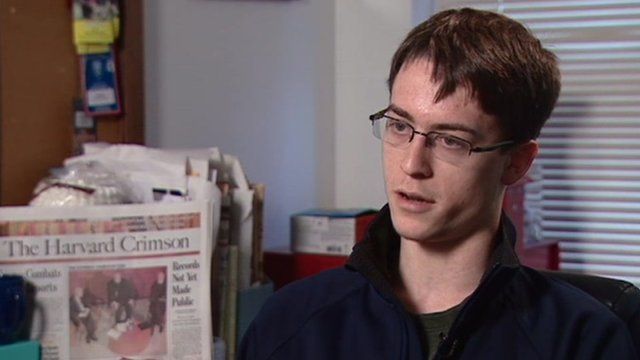 Video
Bo Guagua: Harvard Crimson head Ben Samuels on scoop
Bo Guagua, son of disgraced Chinese politician Bo Xilai, has given a statement to the newspaper at Harvard, where he has been studying.
In the letter to the Harvard Crimson, Bo Guagua said he was "deeply concerned" about his family. He denied he was a bad student, citing his grades, and set out how his education had been funded.
The whereabouts of his father are unknown and his mother is being investigated in connection with the death of British national Neil Heywood.
The removal of Bo Xilai, who was once tipped for China's highest office, has become the country's biggest political scandal in years.
Ben Samuels, president of the Harvard Crimson, told the BBC's Laura Trevelyan how the paper got the statement from Bo Guagua.