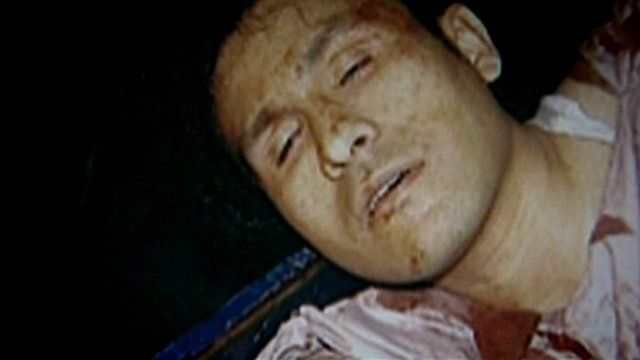 Video
CIA defends destruction of waterboarding tapes
Secret CIA video tapes of the waterboarding of Osama Bin Laden's suspected jihadist travel arranger Abu Zubaydah show him vomiting and screaming, the BBC has learned.
The tapes were destroyed by the head of the CIA's Counterterrorism Center, Jose Rodriguez.
In an exclusive interview for Newsnight, Rodriguez has defended the destruction of the tapes and denied waterboarding and other interrogation techniques amount to torture.
Peter Taylor reports.
Watch Peter Taylor's full interview with Jose Rodriguez on Newsnight on Wednesday 9 April 2012 at 10.30pm on BBC Two, then afterwards on the BBC iPlayer and Newsnight website.
Go to next video: Denzel Washington on 'waterboarding'