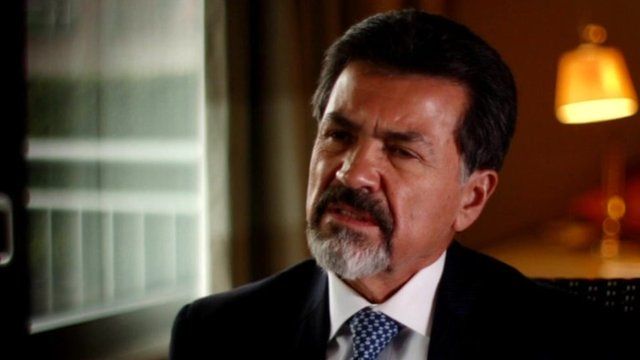 Video
CIA: Waterboarding 'not a pretty sight'
Jose Rodriguez, the former head of the CIA's Counterterrorist Center, has acknowledged that waterboarding - an interrogation technique that simulates drowning - is "not a pretty sight".
Mr Rodriguez ordered the destruction of secret CIA video tapes of the process, which Newsnight's Peter Taylor has revealed contained footage of one al-Qaeda suspect "vomiting and screaming".
Watch Peter Taylor's full interview with Jose Rodriguez on Newsnight on Wednesday 9 April 2012 at 10.30pm on BBC Two, then afterwards on the BBC iPlayer and Newsnight website.
Go to next video: CIA defends destruction of waterboarding tapes