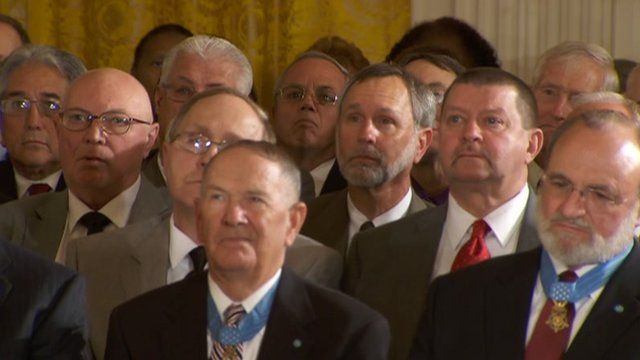 Video
Obama awards posthumous Medal of Honor to Leslie Sabo
US President Barack Obama has awarded a posthumous Medal of Honor, the nation's highest military accolade, to Specialist Leslie H Sabo.
Spc Sabo died in Cambodia in May 1970, while saving the lives of several fellow soldiers, even as he was severely wounded.
While his commanders nominated him shortly after his death for the Medal of Honor, the request was not properly processed.
His story was lost until another Vietnam veteran found the paperwork in 1999 while researching at the National Archives.
In honouring Spc Sabo, Mr Obama said the soldier's actions represented the best of the generation of Vietnam veterans, who were were "shunned" instead of celebrated after their return from war.