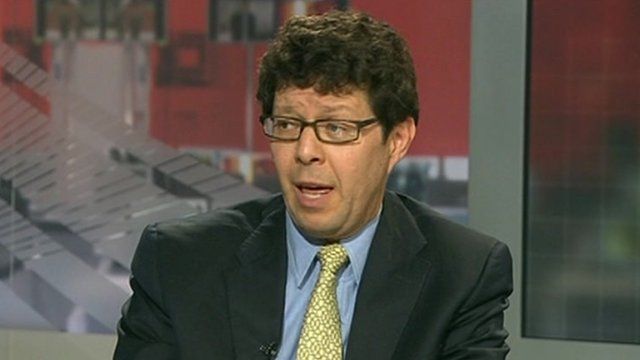 Video
Eurozone crisis is a 'very serious game of chicken'
Reports that Spain was seeking an immediate bailout from eurozone funds were dampened by a Spanish official on Wednesday, but markets closed higher on speculation of intervention.
As worries about the economic stability of Spain and the eurozone as a whole grow, former IMF executive board member Douglas Rediker tells the BBC's Jane O'Brien that the problem is still one of managing the different political and financial interests of those who can solve the crisis.
"That's really the problem - how do you play a very serious game of chicken amongst these various components and figure out who is going to blink first," he says.