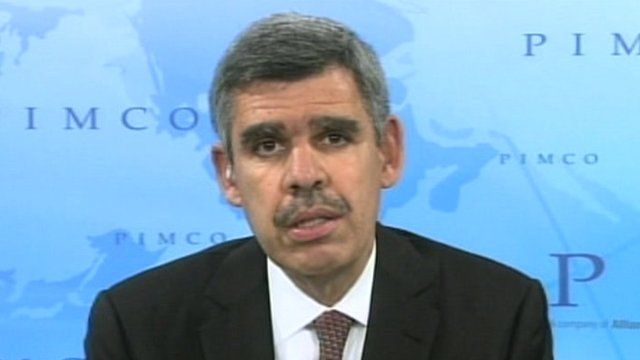 Video
Mohamed El-Erian: Few places 'safe' for investors
On Wednesday JPMorgan CEO Jamie Dimon apologised for losing $2bn (£1.3bn) and Greeks withdrew money from bank accounts ahead of elections amid fears the country may leave the euro.
Economic woes across the world are made up both of individual problems and interactions between economies, Mohamed El-Erian, CEO of Pimco tells the BBC's Katty Kay.
Mr El-Erian said that what is needed is a political vision that moves forward, instead of playing catch-up, as well as "structural reforms in housing, credit and infrastructure" in the US.
"You've got not just a global slowdown but you've got bad economics complicating bad politics," Mr El-Erian says.
Go to next video: UK can 'cope with Greece exit'