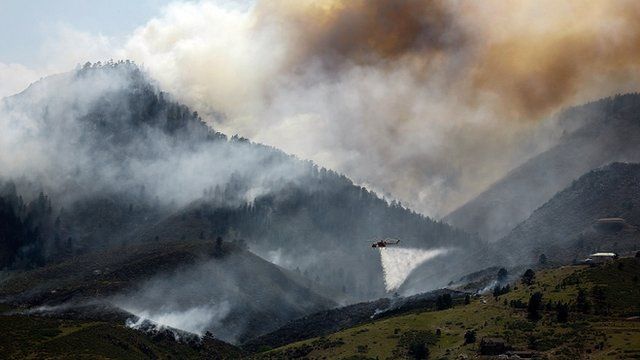 Video
Battle to stop spread of Colorado and New Mexico fires
Hundreds of firefighters have joined efforts to tackle two of the biggest wildfires ever seen in the US states of Colorado and New Mexico.
The Colorado blaze shrouded the state capital, Denver, 60 miles (100km) away, in smoke, hampering rescue efforts.
Speaking from near the Horsetooth Reservoir in Colorado, one man said he had lost his home but was safe and "that is all that matters".
Nick Christensen from the Larimer County Sheriff's Office said it was still unclear how many houses had been destroyed.
Meanwhile, volunteers have been distributing water to firefighters.
Go to next video: Colorado wildfire 'moving fast'