Media player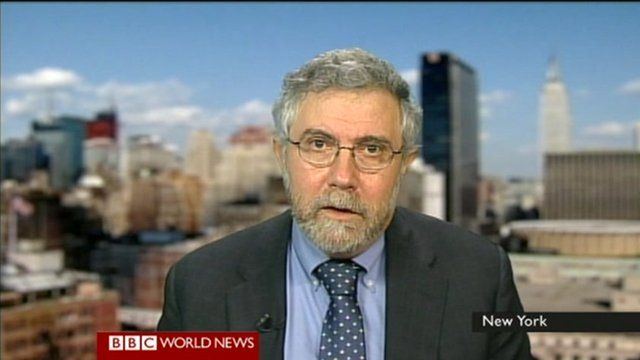 Media playback is unsupported on your device
Video
Paul Krugman: US is 'horrified onlooker' to euro crisis
World leaders have gathered in Los Cabos, Mexico for a G20 summit, which correspondents say is expected to feature discussions about the crisis in the eurozone.
But Nobel Prize-winning economist Paul Krugman says the US is limited in what it can do to intervene in the eurozone crisis.
Speaking to the BBC's Jane O'Brien, Mr Krugman, a New York Times columnist, described Europe as a great economic power that the US cannot simply order about.
Washington is little more than a "horrified onlooker" as events unfold across the Atlantic, he said.