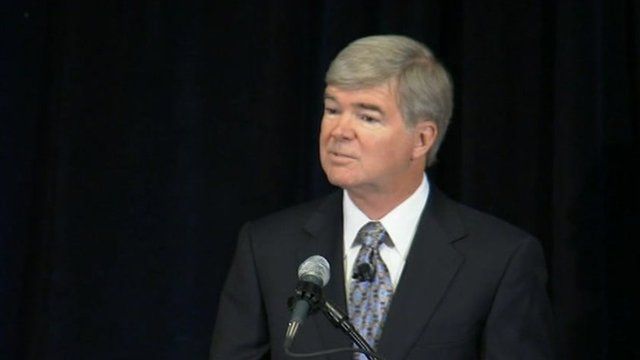 Video
Penn State scandal 'tragically unnecessary'
The US National Collegiate Athletic Association (NCAA) has imposed severe sanctions on Penn State University's football programme in the wake of a child sex abuse scandal surrounding long-serving coach Jerry Sandusky.
In a damaging blow to the legacy of Joe Paterno - who won more college football games in his long career at Penn State than any other head coach in university sport - the NCAA revoked all wins from 1998-2011.
It also banned the Nittany Lions, Penn State's celebrated football team, from playing in post-season games for the next four years.
NCAA President Mark Emmert said Penn State's child sex scandal was "tragically unnecessary" and that academic values must not be overwhelmed by the desire for sporting success.
Go to next video: Acidity 'threat to Pacific species'