Media player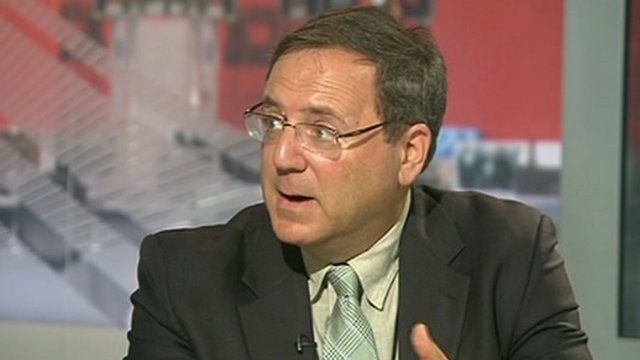 Media playback is unsupported on your device
Video
David Sanger on Iran's nuclear programme
Despite increased sanctions from the West, there are new reports that Iran is stepping up its nuclear work.
David Sanger, author of Confront and Conceal, tells the BBC's Jane O'Brien that the new reports do not change the timeline for Iran being able to exert nuclear power, but do show that production capability is up.
"[Sanctions] may be exacting a price for this programme," Mr Sanger said, "but if the goal of the programme was to force a political decision by the mullahs that the bomb programme isn't worth it, no, it hasn't brought about that change."