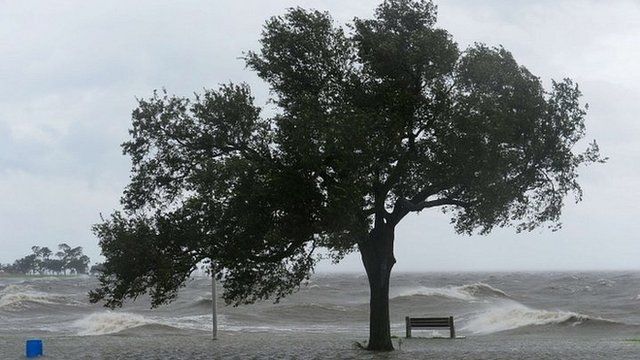 Video
New Orleans residents 'much more sober' this time round
New Orleans resident James Lapeyre told BBC Breakfast that people had made serious preparations before Tropical Storm Isaac arrived.
He said that "hurricanes are a part of the bargain that we make with nature", but this time round the attitude had been much more sober.
The storm, which was downgraded from a hurricane, struck on the aniversary of Hurricane Katrina, which killed 1,800 people seven years ago.
The new levees built to protect New Orleans managed to protect it from the sea, but caused damage to less-protected areas outside the city.
The US National Hurricane Center warned that the rain threat from Isaac will spread inland over the next few days.