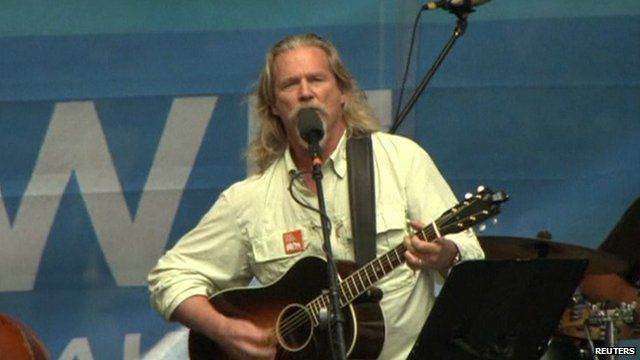 Video
Jeff Bridges performs at Carolinafest festival
The veteran Hollywood actor Jeff Bridges has been entertaining the crowds at the Carolinafest festival, ahead of the Democratic National Convention in Charlotte in North Carolina.
Bridges, who won an Oscar for his portrayal of a country singer in the film Crazy Heart, performed on stage with his band the Abiders.
He treated the crowd to several songs until bad weather forced organisers to cut the concert short.
Members of the Democratic party are gathering in Charlotte for their national convention.
President Obama will be formally re-nominated as the party's presidential candidate in November's election.