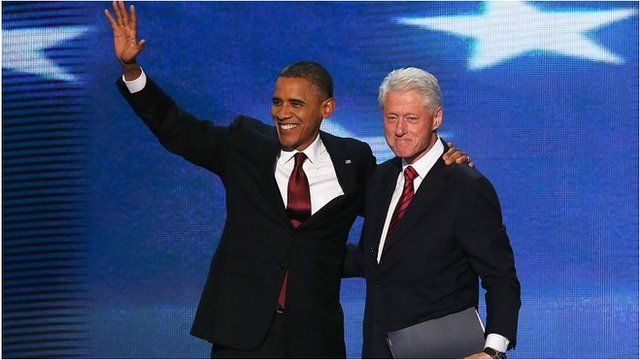 Video
Bill Clinton: 'We must re-elect Barack Obama'
Former US President Bill Clinton has made a full-throated defence of incumbent President Barack Obama, nominating him for re-election as the Democratic candidate for the White House.
Towards the end of a lengthy and partially ad-libbed speech, Mr Clinton told the crowd they had "to decide what kind of country you want to live in".
"If you want a future of shared prosperity, where the middle class is growing and poverty is declining, where the American Dream is alive and well, and where the United States remains the leading force for peace and prosperity in a highly competitive world, you should vote for Barack Obama."