Media player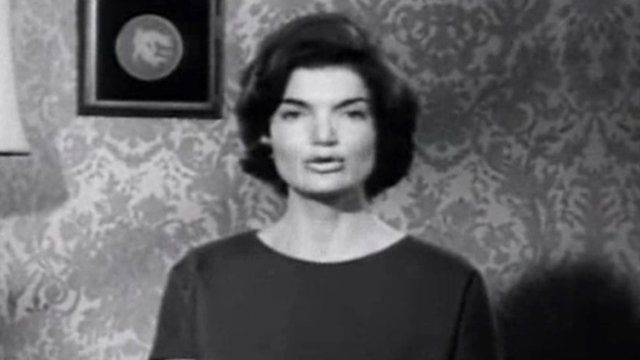 Media playback is unsupported on your device
Video
Jackie Kennedy stars in Spanish language campaign ad
In the 1960 presidential election, Jackie Kennedy joined in the Kennedy campaign's effort to attract Spanish-speaking voters with an ad she filmed in Spanish.
"In these times of danger when world peace is threatened by communism, it is necessary to have in the White House a leader who is capable of guiding our destiny with a firm hand," Mrs Kennedy says in Spanish.
"For the future of our children, and to achieve a world where true peace exists, vote for the Democratic Party on November 8. Long Live Kennedy!"
Credit: John F Kennedy Presidential Library