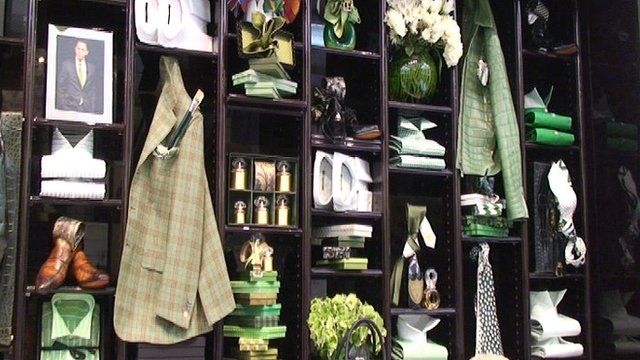 Video
Tehrangeles: Home to the $12,000 suit store
Former mayor of Beverley Hills Jamshid Delshad took Iranian-American comedian Maz Jobrani to visit the exclusive, appointment-only Bijan fashion boutique on upmarket Rodeo Drive in central Los Angeles.
Gentlemen's suits in the shop can cost between $10,000 - $12,000 and Bijan clothes have been worn by many presidents and celebrities.
They were shown around the shop by Nicolas Pakzad who took over the business after the death of his Tehran-born father - known simply as Bijan - in 2011.
Bijan was one of the most flamboyant and successful figures in Tehrangeles - the area of central Los Angeles with the highest concentration of Iranians outside Iran.
Find out more as Maz Jobrani tours Tehrangeles on Radio 4 at 10.30 BST on 29 September or listen again on BBC iPlayer (UK only).