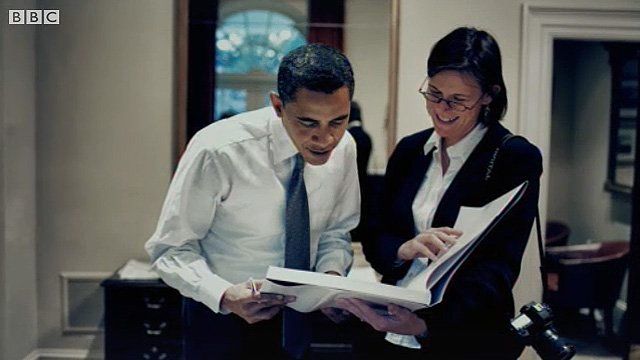 Video
Andrew Marr on Barack Obama: 'Sadder and wiser'
Andrew Marr says Barack Obama is now a "sadder and wiser" man than the one who became president four years ago because of the problems he has faced during his time in the White House.
Callie Shell, a photographer who has had close access to the president and became good friends, says it is natural that the president has become a "different person" but he remains humbled by the office he holds.
Andrew Marr assesses how far President Obama's first term has lived up to expectations in This World: Obama - What Happened to Hope? on Sunday 4 November on BBC Two at 19:30 GMT or catch up via the link.