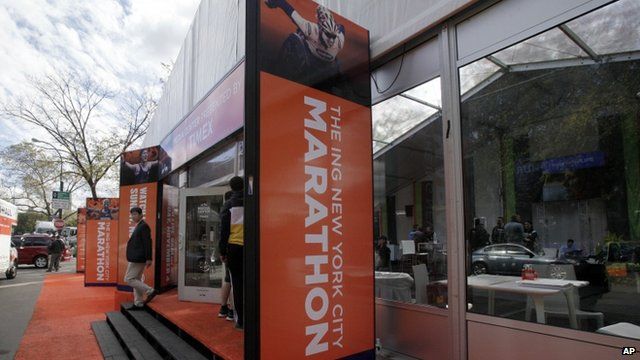 Video
New York marathon runners want to help with clean-up
The New York City marathon has been cancelled amid criticism that it would have hampered efforts to clear up after the storm which ravaged much of America's northeastern seaboard.
Across the US East Coast, some 3.5 million homes and businesses still have no electricity, four days after the storm made landfall.
The marathon is the largest in the world, with more than 47,000 runners, about 20,000 of them from overseas, registered to take part this year.
One entrant, Ali Smith, from Cumbria, said she now wants to help with the relief effort.
She learnt the event had been cancelled as she stepped off the plane in New York.