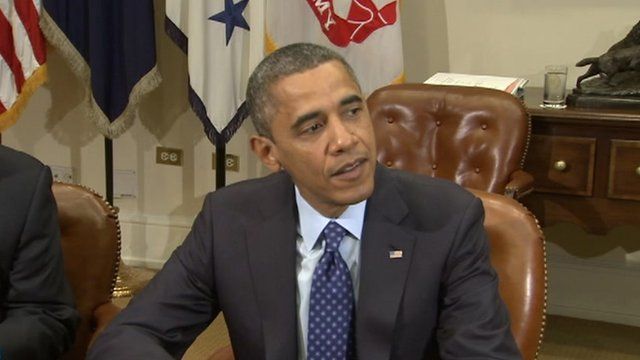 Video
Fiscal cliff: Obama meets Congress leaders for talks
US President Barack Obama has met congressional leaders at the White House to talk about how to avoid a package of year-end tax rises and spending cuts known as the "fiscal cliff".
Economists have warned that unless lawmakers reach a deal that would stop these measures from taking effect, the combination could hurt the fragile US economy.
Politicians have been at loggerheads over how to move forward, since Democrats say taxes for the wealthy must rise in order to bring down the deficit, but Republicans staunchly oppose such a policy.
Earlier this week, Mr Obama also met civic and business leaders about how to avoid the "fiscal cliff".
Go to next video: Fiscal cliff concern for US firms