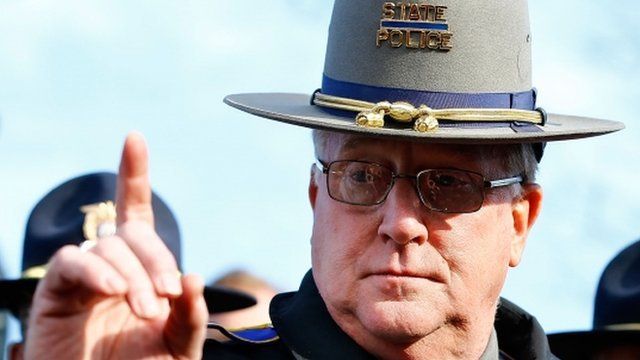 Video
Newtown shooter 'forced way into school'
The man suspected of carrying out a school shooting that left 27 dead in Connecticut forced his way into the building, according to local police.
Speaking to reporters, Police Lt Paul Vance also said the families of the victims had appealed for privacy at "a very difficult and trying time".
Eighteen children were pronounced dead at Newtown's Sandy Hook Elementary School, and two died after being taken to hospital.
Six adults were also killed including the school's principal Dawn Hochsprung.
The gunman died at the scene, apparently after shooting himself.
Go to next video: US town in mourning after shooting