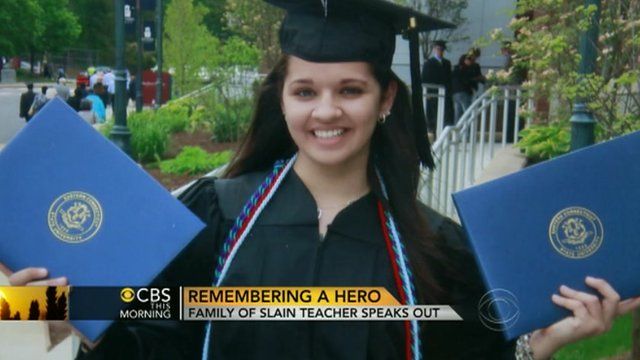 Video
Victoria Soto: 'Teaching and family was her life'
The family of Victoria Soto, a teacher at Sandy Hook elementary school, have described a young woman who had a passion for teaching, in an interview with CBS News.
Donna Soto, her mother, said Victoria was the "best daughter any mother could ask for", adding that Victoria loved her family and that "teaching and family was her life".
Authorities have said Ms Soto died trying to shield her students from harm when a gunman entered her classroom on Friday.
The gunman, who police say took his own life after he killed 20 children, six adults and his mother, has been identified by police as Adam Lanza, 20.
Go to next video: They went to school and never came home