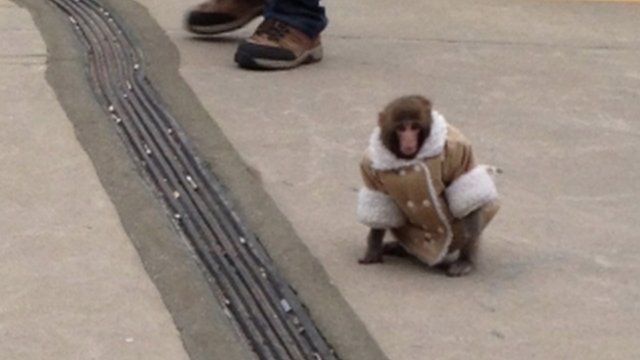 Video
Ikea monkey in a jacket 'part of my family'
The owner of a monkey that was confiscated after it escaped and ran around the car park of a Toronto Ikea has been speaking to the BBC about her relationship with the primate.
Yasmin Nakhuda described her pet as "very special" and said that he was "like a little child".
Animal control officers captured Darwin and he was placed in a primate sanctuary, but his owner is unhappy about this and determined to regain custody of her pet.
Go to next video: Monkey in a jacket spotted at Ikea