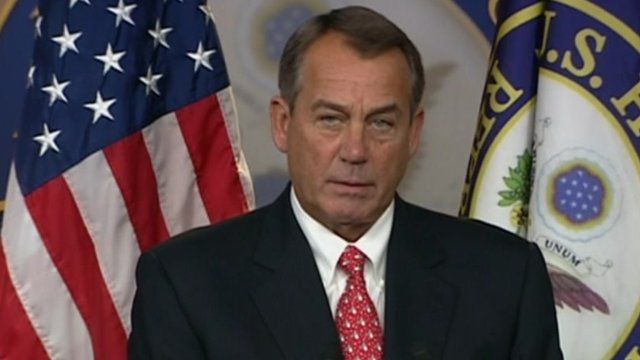 Video
John Boehner: 'We need spending cuts'
House of Representatives Speaker John Boehner has called for "significant spending cuts and real tax reforms" in order to address the US deficit.
Speaking to reporters, the Republican accused President Obama of wanting "more spending and more tax hikes that will hurt our economy".
His comments came as discussions between Republicans and Democrats to try and avoid the so-called fiscal cliff remained deadlocked.
Lawmakers have just days to strike a bipartisan deal, ahead of a 1 January deadline when steep tax rises and deep spending cuts are set to take effect.
Go to next video: Fiscal cliff fears as clock ticks down